February 23rd, 2016 By H&H Real Estate Media in Blog.
Four DIY bloggers show off that remarkable difference with before-and-after lighting projects.
New flooring or updated appliances seem more exciting than lighting, but when it comes to remodeling, lighting is arguably the most important part of the project: It's the only update that can instantly — in a click — make a room more inviting and functional. Here are four bloggers who revamped a room with lighting.
Related: Doing Lighting Right — At the Beginning of Your Remodel
1.  Light Up a Kitchen
When Kim, the blogger behind Kim Six Fix purchased her current home, her kitchen included modern granite countertops and classic wood flooring. Unfortunately, 1988 wanted the other components in her kitchen back.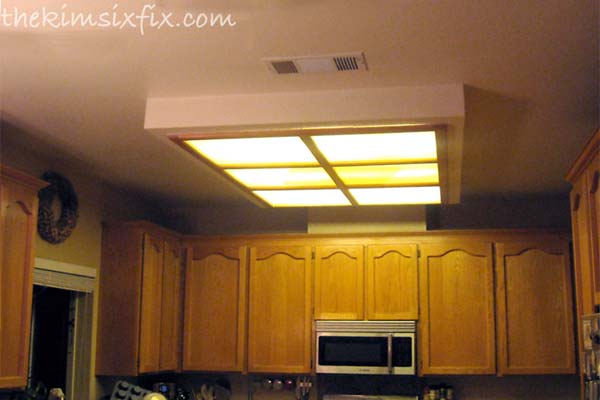 Image: TheKimSixFix.com
Her first order of business was making her kitchen more energy efficient. She ditched the room's only light source (an outdated, overhead ceiling fluorescent) and added a trio of LED light fixtures over the island, sink, and kitchen table for task lighting.
Kim thinks she shaved 30 years off her kitchen, and we agree.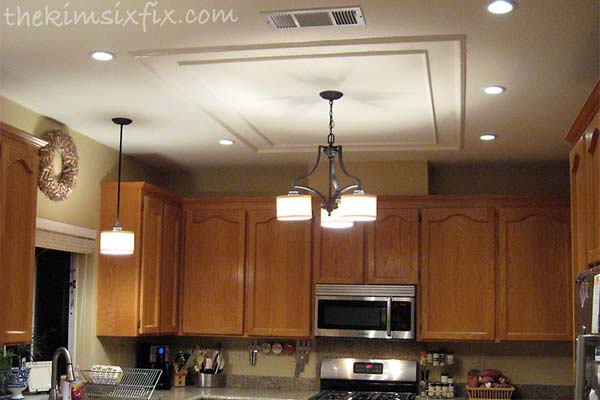 Image: TheKimSixFix.com
See how she replaced her old light fixture and check out her updated kitchen cabinets and backsplash.
Tip: Energy Star-qualified light fixtures use one-fourth the energy of traditional lighting. Better still, they distribute light more efficiently and evenly than standard fixtures.
2.  A Guiding Light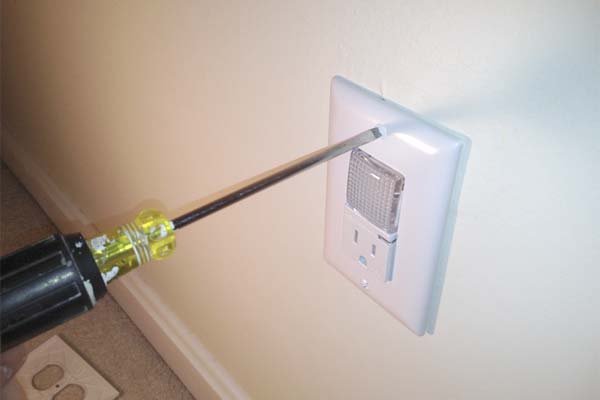 Image: Jeff Patterson from Home Repair Tutor
Night-lights aren't just for kids. They protect adults (and their toes) during late night trips to the loo.
Jeff, the DIY expert who pens the blog Home Repair Tutor, decided to hardwire one into his home's hallway between the bedrooms and bathroom. He says the plug-in versions can be easily knocked out of the wall outlet, and then they break.
He installed a night-light-outlet combo so he wouldn't sacrifice a wall outlet. And since he went with an LED, it'll last for a couple of decades.
Jeff says this is easy to DIY; check out his tutorial for all the details.
Tip: When shopping for night-lights, keep functionality in mind. Some can be programmed to come on and off; others are motion-activated.
3.  Let the Sunshine In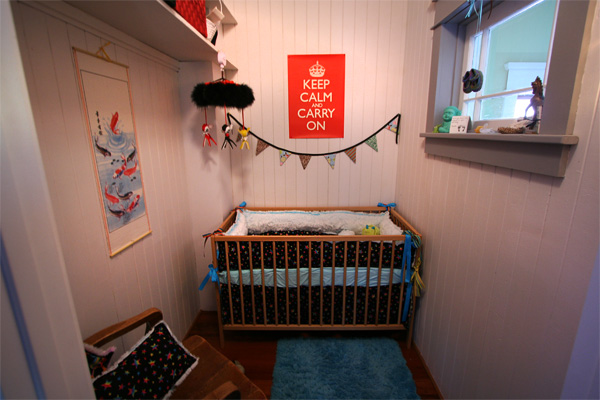 Image: Ariel Meadow Stallings of Offbeat Empire
When Ariel from Offbeat Empire needed to make room for baby, she converted her bedroom's walk-in closet into a nursery. But how to bring daylight into the cloistered space? Since she lived in a condo, she couldn't carve one out on an external wall. So she installed a window on an internal wall that faced a sun-soaked room.
Tip: Ariel made the room feel even sunnier by painting the walls white. Find out more about the project here.

Related: How to Let Light Guide Your Paint Color Choices
4.  Mood Lighting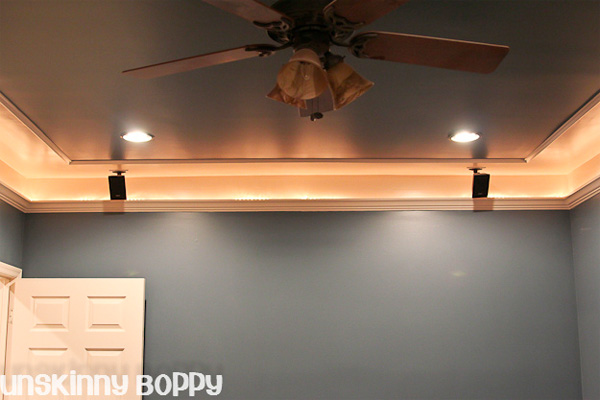 Image: Beth Bryan of UnskinnyBoppy.com
Beth from Unskinny Boppy created a home theater in her basement. Her favorite part is the ceiling where her hubby installed rope lighting. They placed the rope lighting on a dimmer switch so when you're watching a flick, the room has that ambient movie theater glow.
Tip: To hide the rope lighting's cord, her husband drilled a hole in the wall so he could plug the lights in on the other side. He thought about having an outlet installed closer to the ceiling, but wanted a finished look. See her entire basement remodel here.
Read more: http://www.houselogic.com/home-advice/lighting/lighting-ideas-interior/#ixzz411QU7nsK
Follow us: @HouseLogic on Twitter | HouseLogic on Facebook